Publications
Ada Palmer's historical (non-fiction) publications include a variety of articles, chapters, and books.
Books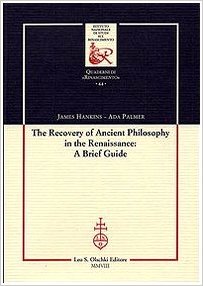 Co-authored with James Hankins. Leo S. Olschki, 2008.
The Recovery of Ancient Philosophy in the Renaissance: A Brief Guide, by James Hankins and Ada Palmer, shows at what point the major texts and sources of ancient pagan pholosophy became available in Renaissance Europe, with entries organized by philosophical school.  A vital reference for scholars of the recovery of ancient thought.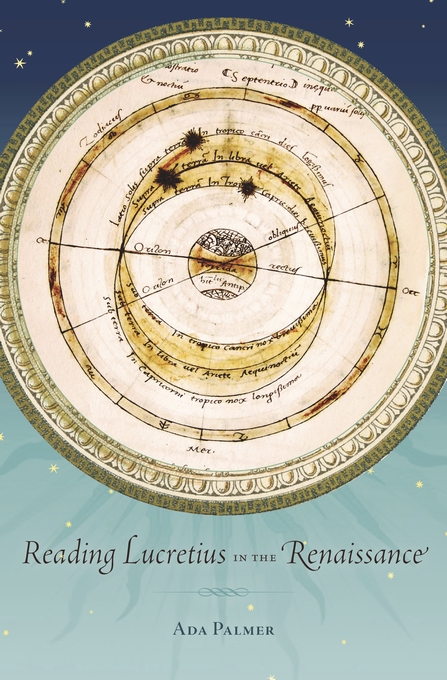 Harvard University Press, 2014.
In Reading Lucretius in the Renaissance, Ada Palmer explores how Renaissance readers, such as Machiavelli, Pomponio Leto, and Montaigne, actually ingested and disseminated the rediscovered Lucretius, and the ways in which the process of reading this brilliant but heretical ancient author  transformed modern thought.
Featured Articles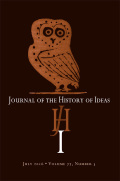 "Reading Lucretius in the Renaissance"
Journal of the History of Ideas, July 2012 v. 73 n. 3, 395-416.
​This analysis of ​how Renaissance scholars explored the newly rediscovered text of Lucretius' challenging epic poem ​​De Rerum Natura​ shows how the evolution of humanist reading practices facilitated the poem's distribution from 1417-1600​. Recipient of the I Tatti Prize for Best Essay by a Junior Scholar in 2012, and the Selma V Forkosch prize for the best article published in the Journal of the History of Ideas in 2012.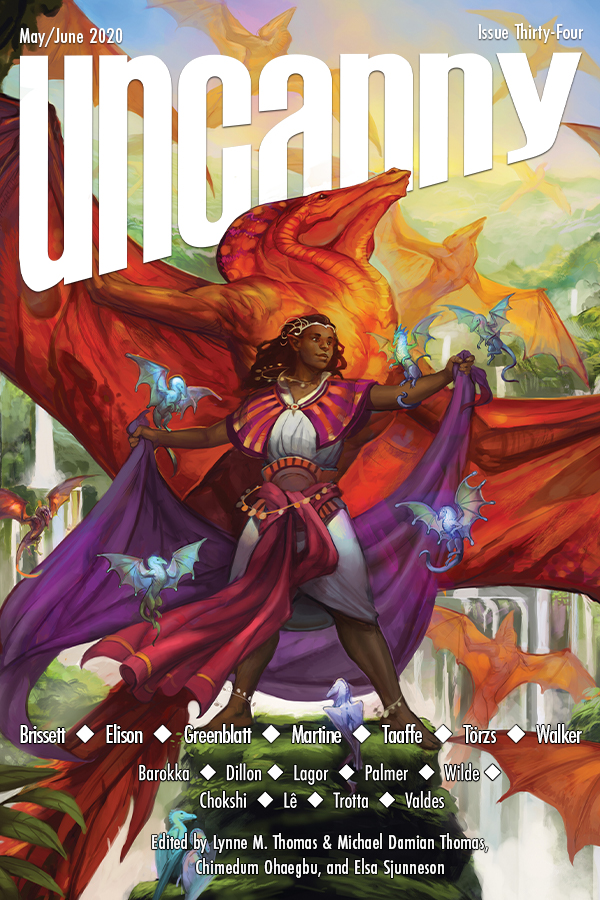 Censorship and Genre Fiction—Let's Broaden our Broader Reality
Uncanny Magazine Issue 34
Changing the stories we tell is not a magic bullet that will defeat misinformation in the digital age, but I do think it can help. If we think carefully about our depictions of government, censorship, and silence, if we make a point of varying our stories, alternating villainous conspiracies with tales of honest whistleblowers, institutional goodwill, or community action, we can diminish the expectation that concealing the truth is a natural constant of government and good guy alike.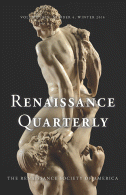 "Humanist Lives of Classical Philosophers and the Idea of Renaissance Secularization: Virtue, Rhetoric, and the Orthodox Sources of Unbelief"
Renaissance Quarterly, Volume 70, Issue 3 Fall 2017 , pp. 935-976.
This article​ contributes to the debate over the relationship between Renaissance humanism and later secularization and radical thought. By examining humanist biographies of ancient philosophers it demonstrates how pious humanists' efforts to Christianize and defend ​pre-Christian thinkers fostered intellectual tools ​which inadvertently undermined the necessity of Scripture, paving the way for later Dei​sm​.
Other Recent Articles and Book Chapters
"The Effects of Authorial Strategies for Transforming Antiquity on the Place of the Renaissance in the Current Philosophical Canon," in Beyond Reception: Renaissance Humanism and the Transformation of Classical Antiquity, eds. Patrick Baker, Johannes Helmrath, and Craig Kallendorf, forthcoming.

"The Recovery of Stoicism in the Renaissance," in The Routledge Handbook of the Stoic Tradition, ed. John Sellars. New York: Routledge, 2016.

"The Active and Monastic Life in Humanist Biographies of Pythagoras," in Forms and Transfers of Pythagorean Knowledge: Askesis – Religion – Science, eds. Almut-Barbara Renger & Alessandro Stavru. Harrassowitz: Wiesbaden, 2016.

"T. Lucretius Carus, Addenda et Corrigenda," in Catalogus Translationum et Commentariorum, vol. 10. Washington D.C.: Catholic University of America Press, 2014.
See Curriculum Vitae for a full publications list.